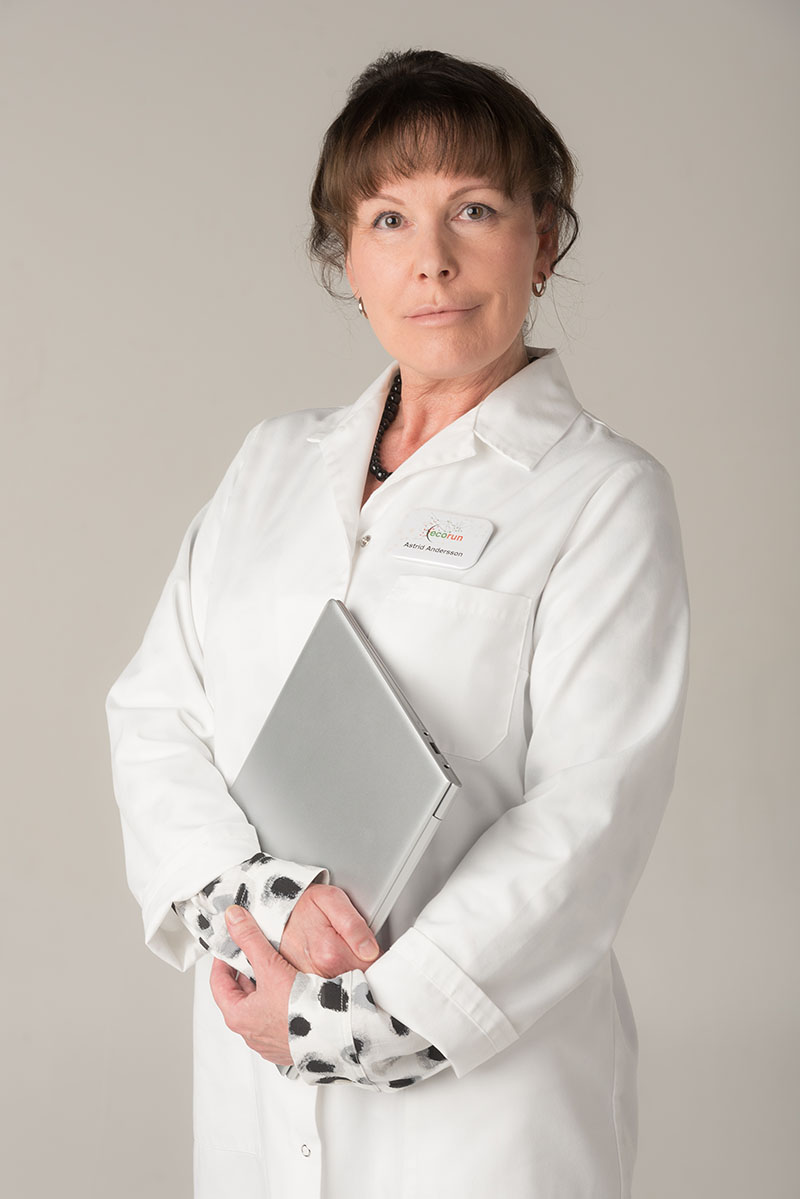 Would you like to come to a cleaning consultation or are you interested in a training session?
We are happy to share our skills and knowledge, and offer free product training for cleaning agents sold by Ecorun OÜ, if needed.
Consultations and training will be conducted byAstrid Andersson, Ph.D.
biochemist – biotechnologist
30 years of experience as a laboratory manager, development manager and a sales manager in several Nordic countries and companies.
"I have specialized in industrial chemistry and chemical raw materials, I am able to create, test, and sell chemical products for different purposes, but I have always been particularly fond of cleaning agents. Thanks to my work, I am familiar with the legislation of the European Union on chemicals and constantly monitor the ongoing changes…"
Do not hesitate to contact me.
CONTACT US